Nexview 3D optical surface profiler excels at measuring all surfaces – from super-smooth to very rough, with sub-nanometer precision, independent of field of view. 
Measurement types include flatness, roughness, large steps and segments, thin films, and steep slopes, with feature heights ranging from < 1 nm up to 20000 µm.
 No-compromise profiling – for all types of surfaces, from rough to super smooth, including thin films, steep slopes, and large steps.
Gage capable performance– exceptional precision and repeatability for the most demanding production applications.
Vibration tolerance technology– robust operation in virtually any environment
ISO 25178surface measurement parameters.
All new graphical workflow software– more
capability, with less training.
Streamlined design– no manual controls; capable of full automation.
The Only Profiler You Need

You no longer have to select a profiler based on the type of surface you want to measure. The Nexview profiler measures topography of virtually any surface from a super polished optical surface with sub-Angstrom surface roughness, to steep machined angles up to 85 degrees. It does all this in 3D, without contact, and provides the best qualities of other profiling technologies (stylus, confocal, focus scanning) without their shortcomings.
All New Analysis & Control Software
The Nexview profiler uses all-new Mx™ software that powers complete system control & data analysis, including rich interactive 3D maps, quantitative topography information, intuitive measurement navigation, and built in SPC with statistics, control charting, and pass/fail limits.• Interactive 3D plots – zoom, pan, rotate, and update results in real time.
Flexible Analyses– a wide array of quantitative results, data views, and filters are included.
Advanced Analysis Toolprovides a free-form layout area for data investigation, manipulation, and measurement comparison.
Intuitive user interfacewith a workflow-based design makes it easy to learn and use.
Floating tool stripsare customizable and can be repositioned to match your workflow.
Additional application modules for specific needs, such as measurement in the presence of transparent films, and 2D vision analysis, are available for customers that require these capabilities.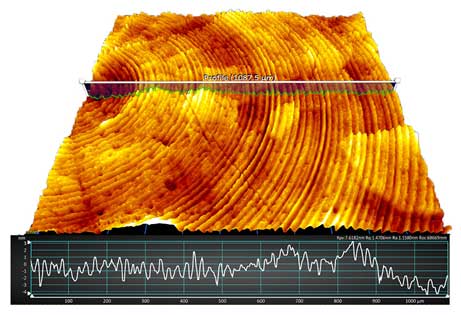 The Nexview profiler is a fly-by-wire tool with no manual controls, so it can be fully automated with programmed sequences to measure multiple part segments, recipe based in-tray part measurements, or wide-area part stitching of larger surfaces into a single measurement.Clean, Streamlined, Design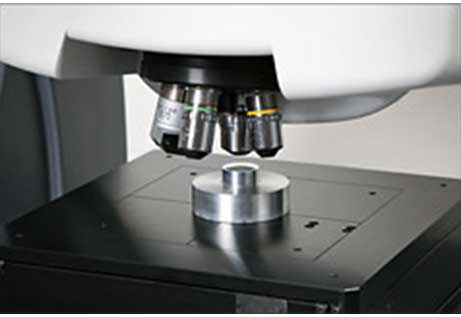 The Nexview profiler features a large work area with clear lines of sight to help make measurement setups and changeovers simple and quick.Its all-new, automated, 200 mm integrated measurement stage is the epitome of clean and efficient industrial design. It features an embedded ±4 degree high load tilt stage with parcentric correction – which makes aligning the measurement surface simple, even for featureless samples.