Fully automated 3-axis measurement systems
20 for 2020 PROMOTION: 20% off until 31st December 2020*
Extraordinarily capable, but surprisingly easy to use, Vision Engineering's LVC400 and LVC200 fully automated 3-axis measuring systems have the power and versatility to meet the needs of demanding manufacturing environments. With a measurement range of up to 400mm x 300mm x 200mm, they are ideal for measuring large components or, just as easily, batches of small components.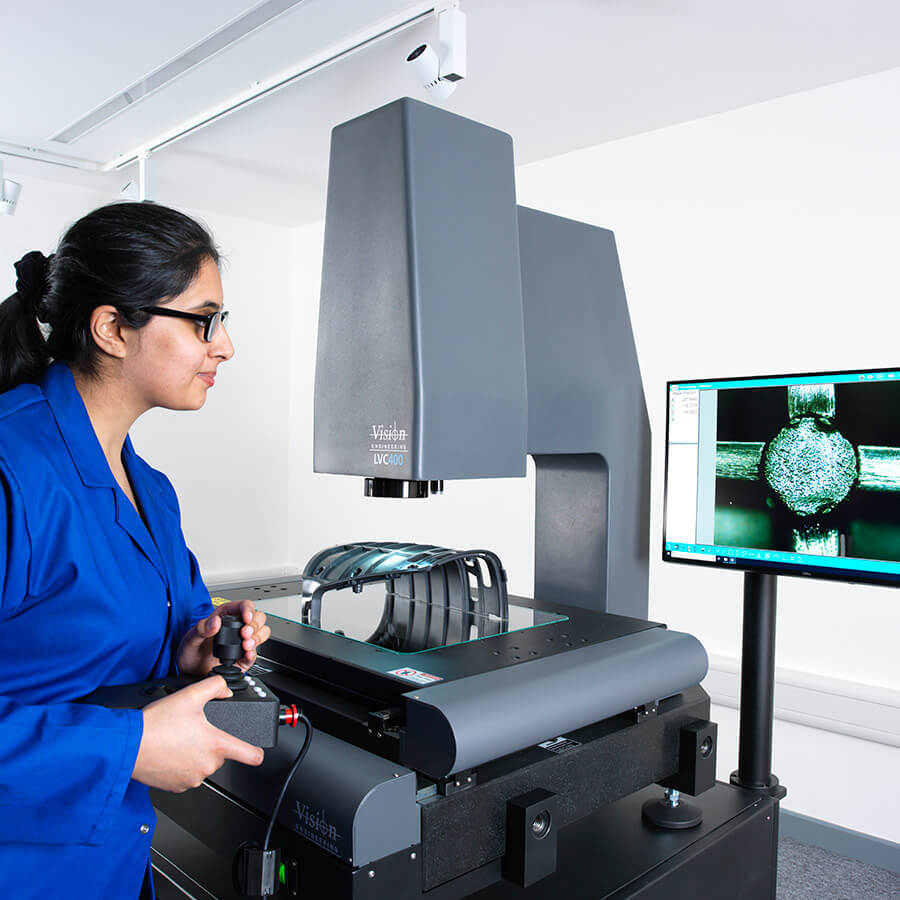 Rapid, cost-efficient measurements
A motorised measuring stage and motorised zoom lens work together to automate the movement of the system, reducing measurement time and operator discomfort. Not only that, but the multi-position motorised zoom lens allows changes to the magnification to be part of measurement program, eliminating the need for time-consuming manual changes.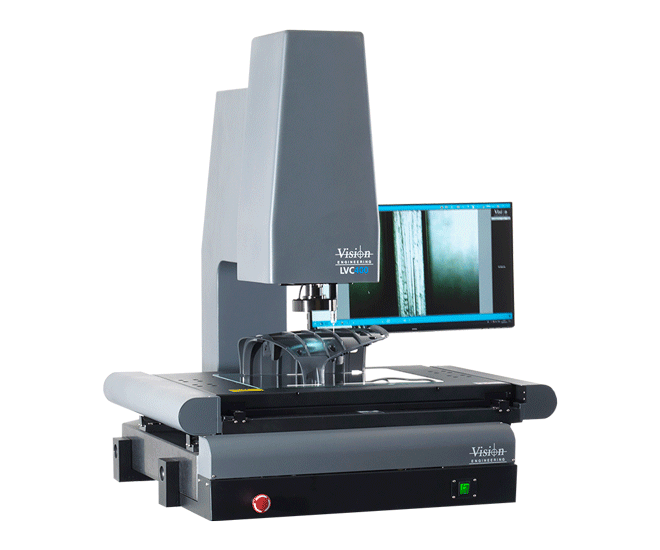 Thanks to its rich suite of functionality and incredible value, the LVC-Series is the ideal measurement solution for a wide range of applications including precision engineering, casting, plastic moulding, electronics and medical devices manufacture.
Contact measurement for complex parts
Optional touch probes make is easy to measure complex features and 3D forms and there's a probe module changing rack for storing and automatically changing multiple probe modules.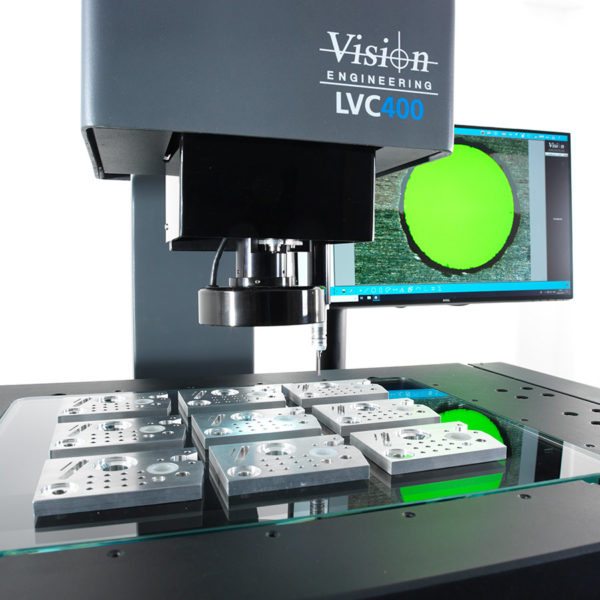 Large and multiple small components.
A large (400 mm x 300 mm) stage makes the LVC400 ideal for measuring large components, but it can also be used to speed up the measurement of multiple smaller components by using the palletising feature.  Simply load the small components onto the stage and measure the whole lot in one program, saving valuable time.
Intuitive metrology software
The LVC range comes with our highly intuitive and user-friendly M-Series software for advanced functionality and comprehensive reporting capabilities.  Highlights include feature measurements and constructions with geometric tolerancing, programmable illumination, DXF import/export and digital overlays, advanced edge detection, simple SPC and direct data transfer to Excel.  All this, plus stitching and pallet programs, a multi-feature finder tool, a thread measurement option and formula results via a calculation feature.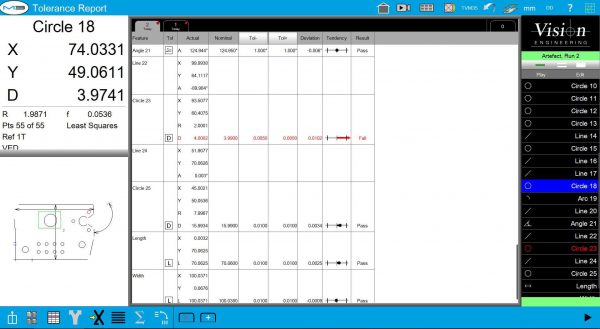 สอบถามเพิ่มเติมที่
บริษัท เพรสซิชั่น ทูลลิ่ง เซอร์วิส จำกัด
Tel. 02-3704900 auto 10 lines
Email : info@ptsc.co.th