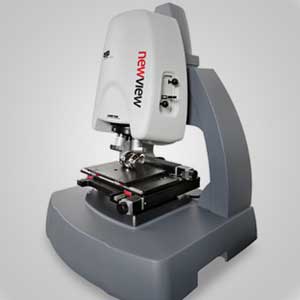 The NewView™ 8000 series of 3D optical surface profilers provide powerful versatility in non-contact optical surface profiling. All measurements are nondestructive, fast, and require no sample preparation. Advanced software tools characterize and quantify surface roughness, step heights, critical dimensions, and other topographical features, with excellent precision and accuracy. Profile heights can range from < 1 nm up to 20000 µm, at high speeds, independent of surface texture, magnification, or feature height!
Using ZYGO's patented technology for Coherence Scanning Interferometry (CSI), the NewView 8000 series of profilers easily measure a wide range of surface types, including smooth, rough, flat, sloped, and stepped.
Performance, Value, and Versatility
The NewView 8000 Series is offered in two configurations – a single zoom NewView 8200 configuration, and a triple zoom equipped NewView 8300 system.Regardless of which model you choose, all NewView 8000 systems offer high-accuracy measurements, ease of use, and a wide variety of applications, all at an attractive price point that make it the ideal choice for versatility and value in 3D optical profilers.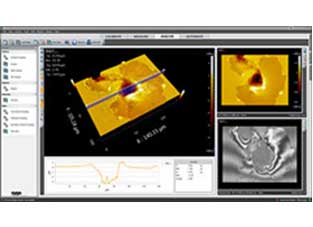 Advanced Analysis & Control Software
The NewView 8000 profilers use all-new Mx™ software that powers complete system control and data analysis, including rich interactive 3D maps, quantitative topography information, intuitive measurement navigation, and built-in SPC with statistics, control charting, and pass/fail limits.
Interactive 3D plots– zoom, pan, rotate, and update results in real time.
Flexible Analyses– a wide array of quantitative results, data views, and filters are included.
Intuitive user interfacewith a workflow-based design makes it easy to learn and use.
Built in SPC analysistools track results, monitor pass-fail criteria, and track process statistics.
Additional application modules for specific needs, such as measurement in the presence of transparent films, and 2D vision analysis, are available for those who require these capabilities.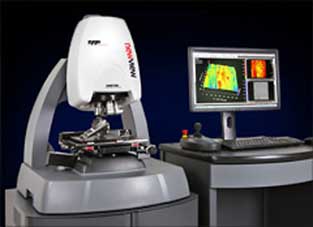 The NewView 8000 profilers feature an open work area, with clear lines of sight, to help make measurement setups and changeovers simple and quick. Systems can be equipped with a variety of sample staging that range from fully manual X/Y and tilt stages, to fully automated stages with 150 mm of travel and 4 degrees of tilt. With the integrated isolation system and compact size, it is well suited for benchtop installations; using the optional stand and workstation make an ideal production-style system.