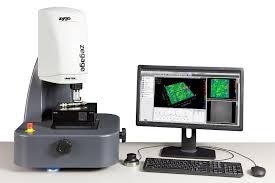 The ZeGage™ optical profiler is the ideal non-contact tool for quantitative measurements of 3D form and roughness on precision machined surfaces. The industrial design provides fast, accurate metrology in a compact, cost-effective package that can be located directly on the factory floor without the need for vibration isolation or specialized enclosures. And the interactive control software, Mx™, provides easy and detailed visualization to help you control your process. Read more to see how the ZeGage system's power, versatility, and value can benefit you.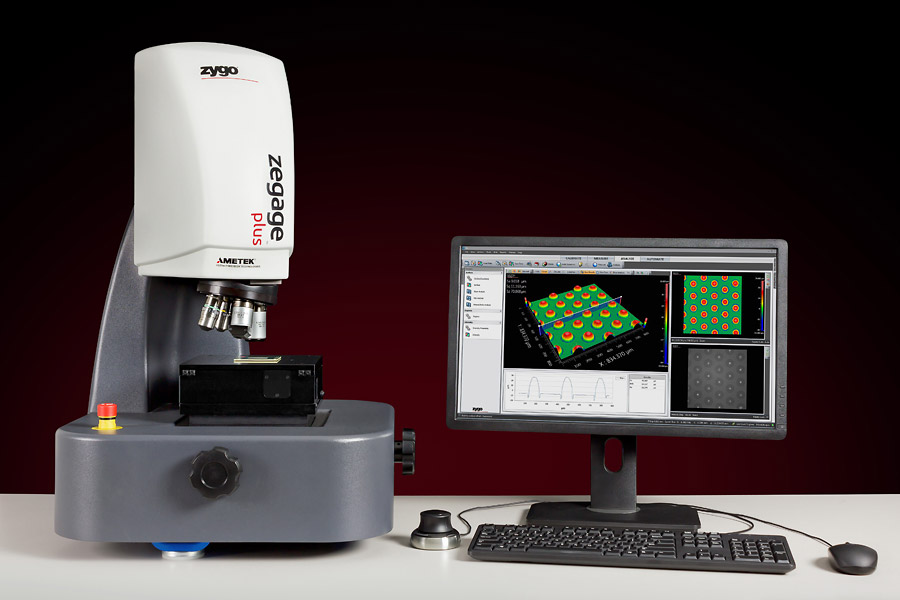 Proprietary non-contact measurement technology has low sensitivity to vibration effects, eliminating the need for vibration isolation platforms in most applications.
Quantitative surface metrology with nanometer-level precision provides superior gage capability.
Correlates to 2D and 3D standards, and complies with ISO 25178 surface roughness parameters.
High resolution 1 million pixel image sensor provides fast areal measurements in seconds, for excellent surface detail and visualization.
Integrated autofocus and focus aid simplify part setup and minimize operator variability.
Fully-automated measurement sequences and field stitching enable high resolution inspection of large areas. (Requires optional motorized part stage.)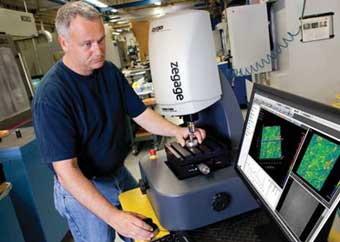 Measures a wide variety of surface materials and parameters, including 2D and 3D profiling of surface texture, form, step-height and more.
Selectable magnification and field-of-view with numerous imaging and system options.
Included Mx software provides comprehensive tools for surface data visualization, analysis and reporting.
Heavy duty T-slot compatible part positioning staging enables simple, repeatable fixturing and measurement.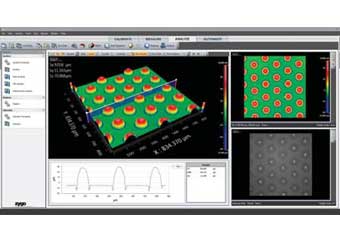 Cost-effective price-to-performance ratio compares favorably to alternative systems, including mechanical contact stylus profilers.
Compact, vibration-tolerant SureScan™ technology for easy integration anywhere in your facility.
Non-contact method means no consumable replacement costs to worry about.
Simplified operation results in low training and service costs.
High-output, long-life LED light source for years of trouble-free operation.
Comparison of Benefits/Features