Deep Reality Viewer
Using the Deep Reality Viewer (DRV) display head, teams can view capture, recall and share 3D images and video from optical stereo microscopes in real time.
The patented ergonomic digital stereo display enhances the users' experience with remote live 3D view of subjects.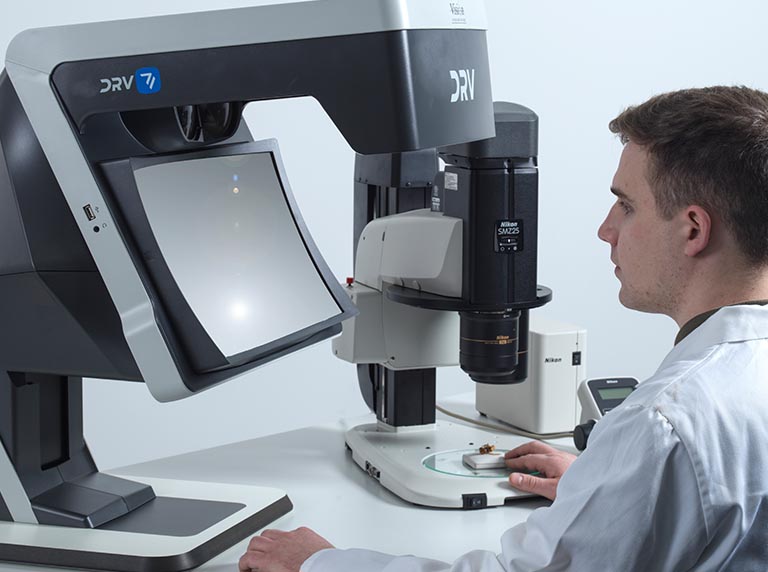 Avoid confusion by using a 3D inspection system. Viewing subjects in 3D enhances understanding of the subject shape, including depth, length and height.
Improved depth perception allows you to easily understand subject texture and see differences between shadows and raised or recessed areas of a component. This results in improved visual inspection routine, accuracy and speed.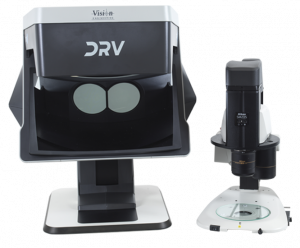 Optical performance
25:1 high zoom range and excellent optical quality make the DRV N  Series ideal for viewing small, detailed subjects.
Plan Apo objectives allow a wide field of view, superior flatness and colour aberration correction. When used with the intelligent turret they can offer up to 100:1 magnification range in a single system.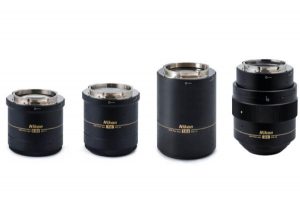 Improved decision making
DRV N Series, like the rest of the Vision Engineering DRV system capability, shares live or recorded 3D images and video.
Connect your team, project group or supply chain in multiple locations and benefit from faster sample and product validation, adding value and reducing cost through increased efficiency.
Alternatively, capture and share one off or hard to repeat events in 3D stereo for sharing locally or remotely.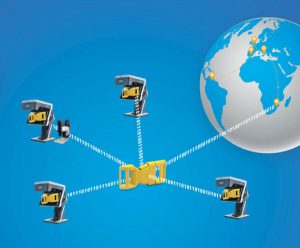 Simultaneous viewing
One or multiple units can be linked to allow supervisors to oversee activity in 2D or 3D without interference in production activities.
Ideal for training. Showing operators images in 3D helps them to understand more information more quickly and utilise the enhanced 3D view to optimise their performance.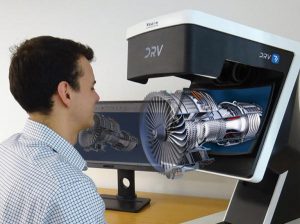 Healthy contactless viewing
Viewing samples with the DRV viewer ensures eyes are not in contact with system to avoid infection and can be used when access to the subject is not practical, easy or safe.
DRV ergonomic design reduces eye, neck and back fatigue, and allows freedom of head movement and a natural view of the subject.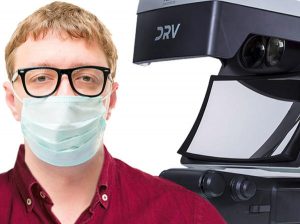 Simple effective remote control
The remote control ensures quick access to zoom and focus settings. The LCD display provides information on zoom factor, focus position, lens, filter cube and gives additional control of the diascopic base.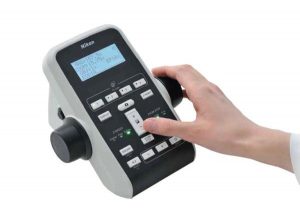 Detailed repeatable positioning
Motorised and manual system configurations with integrated encoders ensure detailed and repeatable positioning and readouts.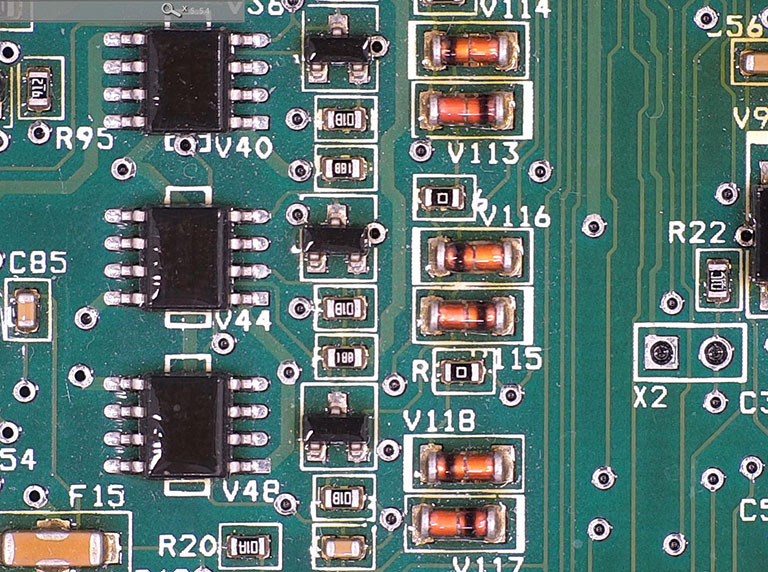 EPI and fluorescence illumination
Bright-field and fluorescence EPI illumination expand range of applications for reflective subjects and subjects that require special lighting such as conformal coatings and plastics.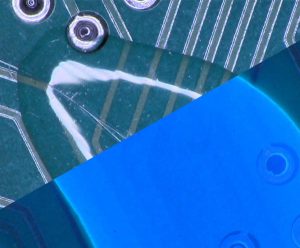 Seamless viewing at different scales
Seamless switch between whole sample imaging at low magnifications and detailed imaging at high magnifications when switching objective lenses with the Auto Link Zoom (ALZ) technology.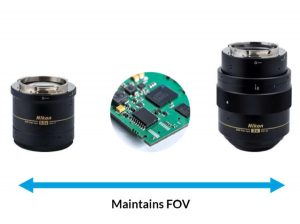 OCC Illuminator
Oblique coherent contrast is a form of lighting which enhances contrast seen in the subject. Ideal for low contrast subjects such as plastics and glass.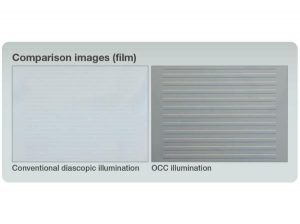 Compatible for 2D and 3D systems
Easily switch between the optimal 3D viewing and 2D measurement by selecting the stereoscopic or on-axis (mono) viewing position on the intelligent nosepiece. 2D digital images become optimised for measurement with our range of software.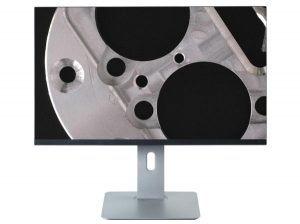 Software options
Select from a range of easy to use image capture and on-screen image measurement software where all the necessary content has been refined for ultimate ease of use.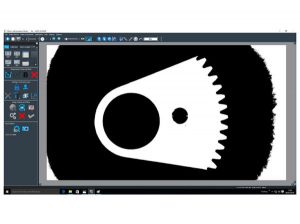 สอบถามเพิ่มเติมที่
บริษัท เพรสซิชั่น ทูลลิ่ง เซอร์วิส จำกัด
Tel. 02-3704900 auto 10 lines
Email : info@ptsc.co.th